Welcome to the Tunnels Wiki
The Tunnels Wiki is a wiki about the series written by Roderick Gordon and Brian Williams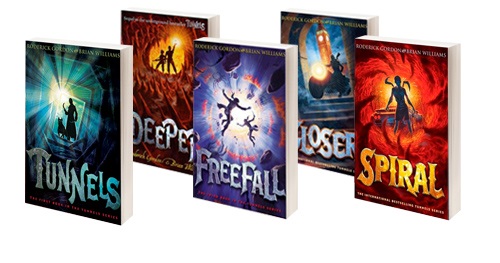 The series chronicles the adventures of Will Burrows and his best friend Chester Rawls after they discover a secret underground colony called The Colony. As the two children meet new friends, they have to fight against a terrifying and brutal subterranean race called The Styx, who want to take control of the surface.
The series currently has five books in it, which are entitled Tunnels (released in 2007), Deeper (released in 2008), Freefall (released in 2009), Closer (released in 2010), and Spiral (released in 2011). There are six books planned for the series, which is in question published by Scholastic and Chicken House. The book was initially self-published as The Highfield Mole in 2005, and republished as Tunnels in 2007.
BBC Audiobooks Ltd. and Recorded Books have published audio versions of the books.
Loading RSS data...